The Ghana Football Association (GFA) on Thursday, October 29, 2020 organized a one-day training seminar for Premier League Club Media Officers (CMOs) and Venue Media Officers (VMOs) at the GFA Headquarters in Accra.
The training was aimed at giving the VMOs and CMOs a better understanding of media operations before, during and after matches in the 2020/2021 League season.  GFA General Secretary, Prosper Harrison Addo (Esq.), Integrity Officer Obed Tuffuor, Vice Chairman of the Premier League Management Committee, Jesse Agyapong and CAF Media Officer, Kofi Sumaila Addae were among the speakers at the seminar.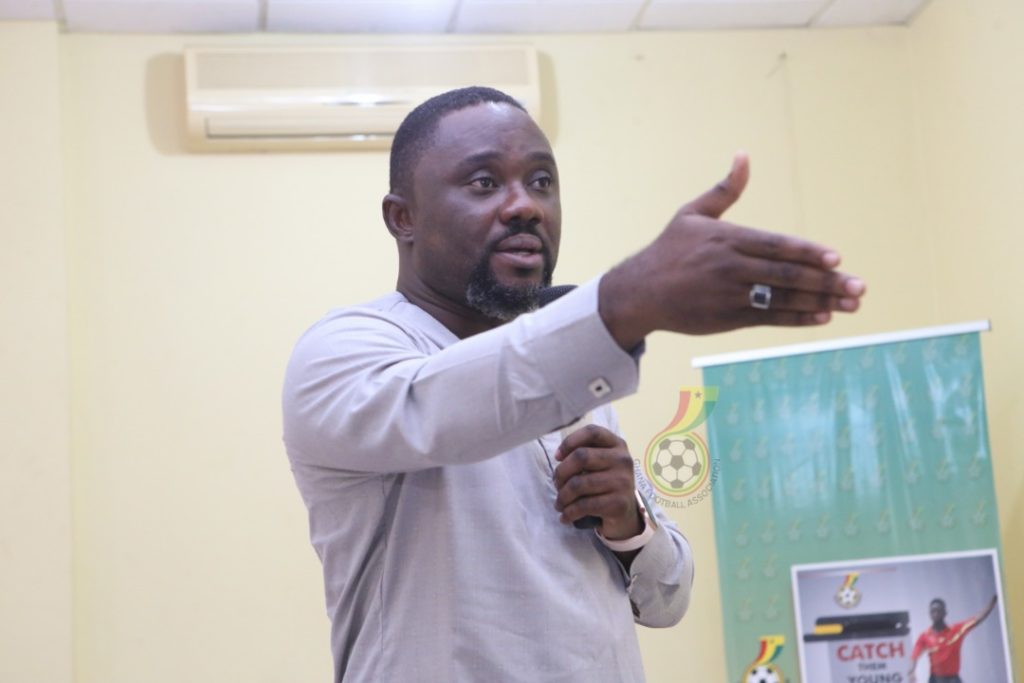 Speaking at the seminar, Marketing and branding expert, Jesse Agyapong, implored Club Media Officers to identify the needs of product consumers (public) and come up with cut out policies and content to suit them.
"Football is a mass product, it doesn't matter the background of the people we reach out to, so, identify their need, find out what they want and design contents that sit well with them.
"You can't win without a visibility plan, so there's the need to be visible, innovative and consistent. So, work according to your strength, lead the conversation, build enviable brands and stay consistent" Jesse Agyapong added
GFA General Secretary, Prosper Harrison Addo took participants through the "Football Against COVID-19″protocols that is expected to take effect in the new season beginning from Saturday, November 14, 2020.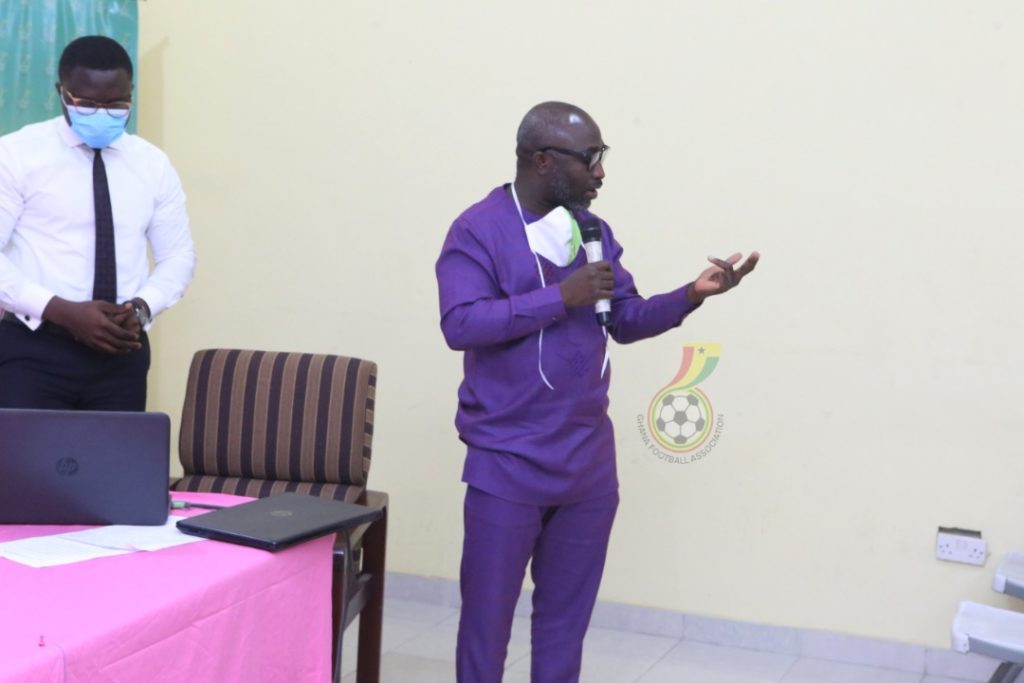 Kofi Sumaila Addae, a Media Officer for the Confederation of African Football (CAF), took participants through key media operational tread boards to project their clubs.
He charged the Club media officers to be innovative in their approach to media work to improve brand visibility and image enhancement.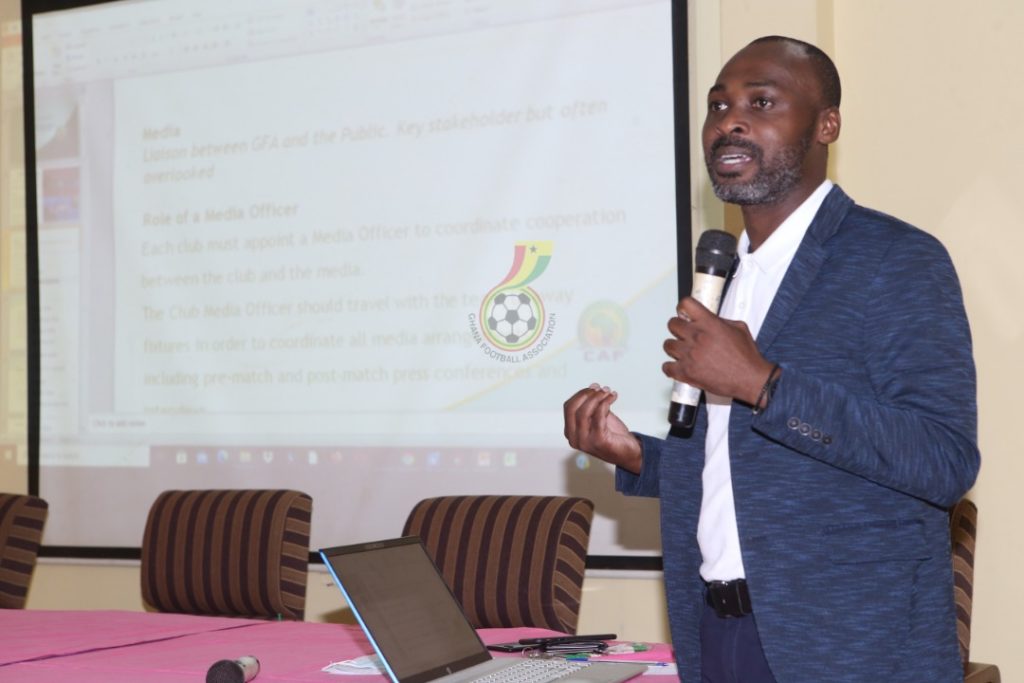 Clubs representatives were also taken through the Associations' Zero Tolerance policy on match manipulation, match fixing and betting by the GFA Integrity Officer. Other areas covered included, media operations and new media opportunities in promoting clubs, venues and Leagues.
GFA COMMUNICATIONS